Connecticut, USA - Sometime late summer in 1974, my mother more or less required that I check out and then join up with my high school's steel band, Calliope's Children, directed by Jimmy Leyden.1 My mother's interest, I think, was that I get out and meet more people through music. For the previous ten years, I had been learning the organ and played only Classical music of the church: hymns, preludes and fugues, concert pieces, and the like. Later in elementary school, I was assigned to learn the trombone and played in the school band through my first year in high school.
Jimmy was the director of the high school band, and he let me switch to tuba so I could learn LeRoy Anderson's "Sleigh Ride" for that year's Christmas concert. My voice had broken the previous year down to bass, and I was more interested in exploring this new, musically exciting region than pumping out more tenor trombone lines. But by the end of the year, I had lost interest in the concert band and decided that I wasn't going to go back to it the next year. That's when my mother stepped in.
I attended a Calliope's Children rehearsal one August evening, and Jimmy put me on a set of four basses to watch and learn from the two bass-pan players: his son, Keith, and Dorie Fuchs, both rising seniors. I was immediately hooked by the physicality—the sheer fun—of playing those big pans, which Keith and Dorie demonstrated with such enthusiasm! But I was also hooked by Jimmy's inventive arrangements of all kinds of music, which would shortly be featured on the LP, Harvest, that the band put out in 1975. The band's repertory included everything from a Bach two-part invention (a sweet duet between Larry Fox on lead and Betsy Winchell on cellos) to Ellington's "Satin Doll" (my favorite as a bass player) to American and European folk tunes to a real road march that featured in the finals of Panorama 1971, "Queen of the Bands." Finally, all the kids in the band were lovely, welcoming, eccentric each in their way, and knew how to pull together to take care of the instruments, load them for concerts, and ride in good humor together on a bus.
Jimmy's work with drum maker
Ellie Mannette
is well known in the steel pan community, especially his tuning techniques, which produced sustained, overtone-locked pitches that were especially useful for seconds, cellos, and guitars. These were lovely pans, and I still have a set of seconds that I bought from Jimmy before I left school, as he had adopted a new design based on complementary whole-tone scales, one in each drum, and was selling off old drums. Today, I unpacked them for the first time in decades (below), and they still ring true and lovely, even if the surface is rusty and thinned out in spots.

A pair of 1973 seconds made by Ellie Mannette for Jimmy Leyden′s band, Calliope′s Children. Daniel Harrison bought them in 1977. The sticks (mallets) and charts, which Harrison says he kept out of sentiment, are for six-basses, which he didn't buy. The score is for Fillzola's "Santana," a band favorite that had light singing in the chorus. (It's on the "Harvest" LP) Jimmy's superb music manuscript is on display!
Jimmy's work as a band leader of a dozen high-school musicians in the mid 1970s is celebrated by all who played for him. We showed up at a gig, played before a generally curious and appreciated audience, felt good and proud about the performance, got invited to another gig or two based on this success. All this motivated us to practice, rehearse, and improve in order to keep putting on good shows! After my first year, Calliope's Children was booked for a multiweek tour of Romania for the summer of 1975 that was a musical highpoint for the band. Audiences were amazed at the instruments and their sounds. The tunes were great and we never tired of them. (If we ever sagged on one, then Jimmy swapped in another for the next gig.) The whole experience was unforgettably wonderful, as was another gig later that summer at the Chatauqua Institution in far western New York state, a week-long residency in a camp built for retreat and spiritual uplift.
When I joined for the 1974–75 school year, Jimmy was rehearsing material for the LP that the band would record over Thanksgiving weekend. These numbers became the backbone of our set list for the next two years. Though I was getting proficient on my part, and knew the most recent arrangements, I wasn't ready for the recording studio, and thus didn't play on the record. When time came to supply a photo for the album cover, however, I and some other new members were included, which was a generous gesture from Jimmy. I'm on the far right, hand on a bass, smiling in spite of my moody adolescent self. By that time, I had learned all the tunes on the new six-drum basses that Jimmy had commissioned from Ellie. I closed these around me in a complete circle, which created opportunities for flashy spin moves and behind-the-back strokes that always enchanted audiences. I was having a wonderful time!

Photo for Calliope′s Children Steel Orchestra′s album cover. Daniel Harrison is on the far right, hand on a bass, smiling. Image source: Jimmy Leyden/FB page
Jimmy's musical taste was so wide ranging and his arrangements so compelling that I became a devoted if awkward student of his musicianship. He had a great ear that let him accurately notate tunes and charts off recordings after a few hearings, and his music manuscript was beautiful—and therefore easy to sightread! I was in particular awe of his transcriptions of two road marches, Starlift's "Queen of the Bands" and Harmonites's "Play Mas'", which had been put on record by the National Geographic Society during Panorama 1971.2 The rhythmic nuances displayed by those two champion bands were amazing, and although Jimmy simplified some of the figuration here and there, we got the idea. Simply put, he opened the ears of an unlikely (but very receptive) bunch of white kids in suburban US to styles and repertories from all over the world.
Both of these road marches were band favorites—though Jimmy became so tired of holding us back from rushing the tempo in "Play Mas'" that he took it off the set list for quite a while! There was also a spot in that piece where we could not perform a complex syncopation pattern that Jimmy had notated. Basically, the downbeat accent of the bar needed to feel like it was late by an eighth note. (The passage starts at 1:11 in the video contemporary performance, below). So he wrote an eighth note on the downbeat but put a big accent mark on the following quarter note. Nobody in Calliope's Children could figure out, at tempo, how to de-emphasize the downbeat in order to perform the accent like the Harmonites did so virtuosically on the National Geographic recording. I got the wrong-headed (that is, over-complicated) idea that maybe the Harmonites actually were accenting the downbeat, that a previous measure had an extra eighth in it, and that the extra eighth would somehow come out at the end of the pattern. In his good nature, Jimmy let me argue this arcane point in his cluttered and lived-in office for quite a while. This is likely when a path towards a profession in music theory opened up for me!
Jimmy also encouraged me to make my own transcriptions. Since I wanted more calypso, soca, and road-march numbers, I discovered and listened to Arnold "Trinidad" Henry's "Calypso Explosion" on Sunday-night radio from NYC to learn what the latest hits were. Soon I was recording them and, following Jimmy's model, transcribing and arranging, sometimes making medleys of the better hooks or composing transitions between different numbers. I finally worked one up and brought it in for a 30-minute tryout with the band, and Jimmy immediately figured out how to get the rhythm section going, fixed my beginner mistakes, and reshaped it into something we could put on a program! Similarly, during the bicentennial year of 1976, with Jimmy's encouragement, I took the concert band parts for Sousa's "The Stars and Stripes Forever," and copied them over for steel band. Jimmy had the brilliant idea to put a road march groove to it, and it became our closing number for the year!

MEMORIES: Set list and band roster for the last gig Daniel Harrison played with Calliope′s Children Steel Orchestra. He was training someone new, whose comments and catalog numbers are seen here.


MEMORIES: The 1977 phone tree and Jimmy's truly excellent "rools" [rules] for Calliope′s Children Steel Orchestra
All this is to say that Jimmy Leyden was a music educator who changed my life. I would not be teaching, thinking and writing about, or still making music today if it weren't for the amazing experience I had in Calliope's Children under his tutelage. He exposed me to a variety of rich music from all over the world, modeled excellent practical musicianship, and knew how to manage a band of hot-shot musical teenagers who welcomed and mentored me in good times and bad. Thank you, Jimmy. And finally, thanks to my Mom, who passed away eighteen months after I joined the band and thus didn't live to see its indelible effects on me.
__________________

Daniel Harrison: 1975, Memorial Day, Chappaqua New York. Calliope′s Children Steel Drum Band on a flatbed truck hauled along the parade route. My six-drum bass rig. In memory of Jimmy Leyden.
Images provided in part by Daniel Harrison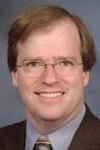 About the author, Daniel Harrison
Allen Forte Professor of Music Theory, Yale University
More on Professor Daniel Harrison
When Steel Talks shirts
now available!
Order yours now
!!